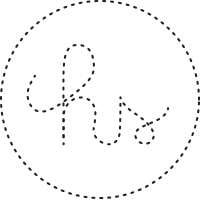 Ostentatoire
101, Rue de Turenne, 75003

Mon: CLOSED Tue - Sat: 11 a.m. - 7.30 p.m. Sun: 2 p.m. - 6 p.m.

www.ostentatoire-paris.com
Unusual "Ostentatoire" located in the heart of the Marais was born from the will of the jewelry designer Claire Pain and the photographer David Foessel. They wanted to invent a space bringing together a fine selection of jewelry, an exclusive environment to showcase exceptional jewels. A score of designers has been selected, participating in the identity of "Ostentatoire": Adeline Affre, Alice Hubert, Anne Arden Mcdonald, Calourette, Chic Alors , Chic Sick Chic, Claire Pain, Culoyon, Daydream Nation, Eddg, Haoshi Studio, House Of Done, Marion Vidal, Martine Viergever, Miss Bibi, Origami Jewellery, Régina DabDab, Sabina Kasper, Sonja Bischur, Sowat, Starstyling, Tatty Devine, Tina Lilienthal, Titlee, Trimode studio, Violette Van Parys, Wing Paris. For the interior of the shop, the Finnish designer Linda Bergroth was given a "carte blanche". Playing scales, it created a parallel world, bringing the city inside the store, implementing raw materials and simple shapes inspired by Scandinavian, while slipping in details staggered.